Author Bio
---
Rita M. Reger is the author and illustrator of the children's series, The Adventures of PEPE QUACKAMOLE™. With the help of new friends that he meets along the way, Pepe, a sombrero-wearing, scarf-toting duck, explores the many mysteries and histories of the southwest in a series of fun adventures. Ms. Reger currently resides in the beautiful, red rock country of Sedona, Arizona.
Click here to view all of Rita's books in our online catalog!
---
Rita M. Reger
---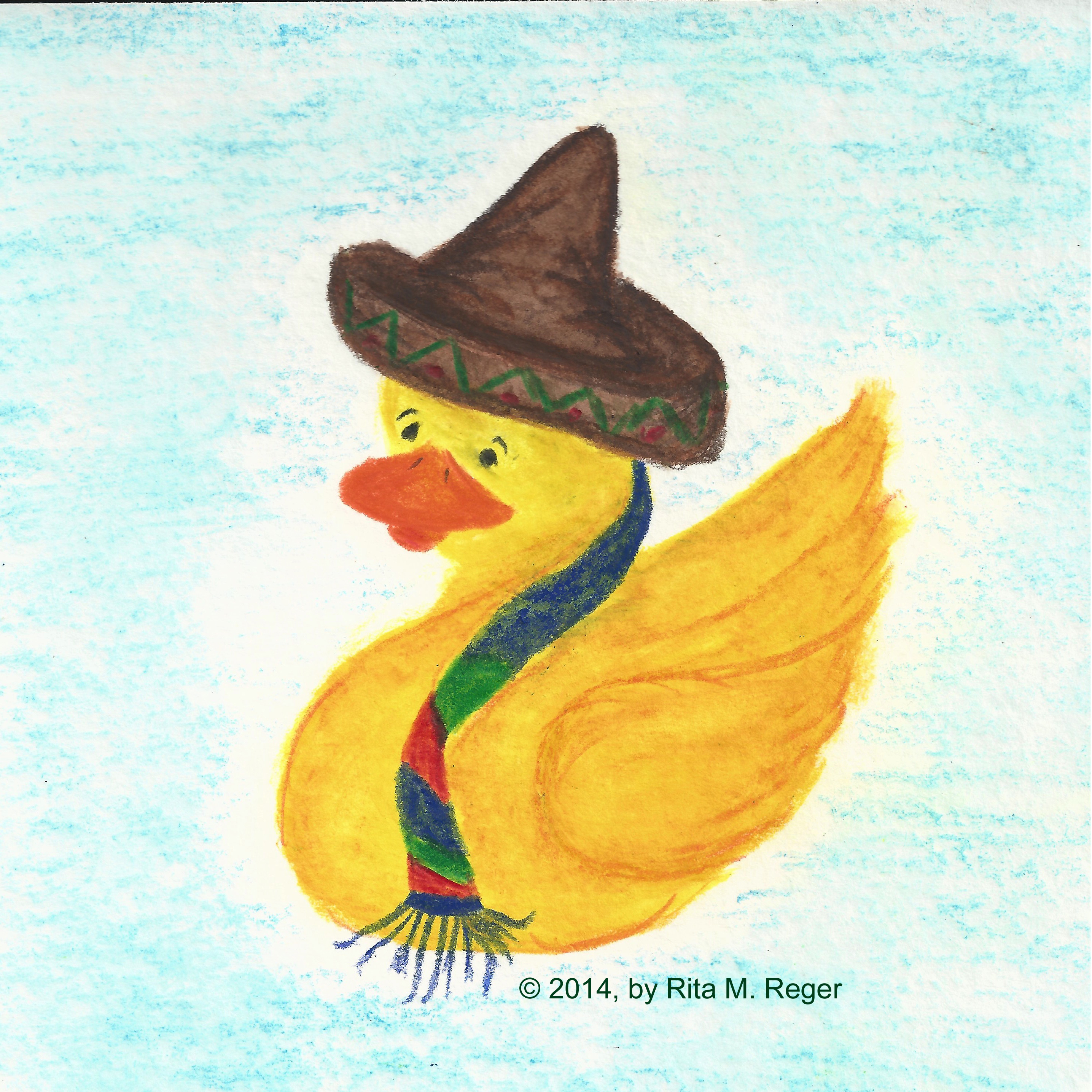 Pepe Quackamole logo
---
Click here to return to the Local Author Spotlight homepage!
---